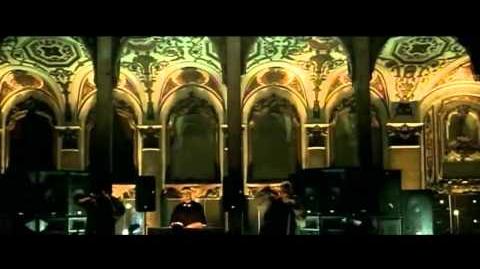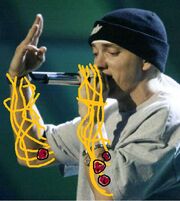 Mom's Spagetti often comes up in the conversations between the livestream crew when someone is seen overdoing random rhymes.
It comes from white rapper and lyrical genius Eminem's single Lose Yourself, specifically a meme variation where every line ends in "spaghetti."
His palms are sweaty, knees weak arms spaghetti
There's vomit on his spaghetti already, mom's spaghetti
He's spaghetti, but on the surface he looks
calm and ready to drop spaghetti
but he keeps on forgetting what he spaghetti
Ad blocker interference detected!
Wikia is a free-to-use site that makes money from advertising. We have a modified experience for viewers using ad blockers

Wikia is not accessible if you've made further modifications. Remove the custom ad blocker rule(s) and the page will load as expected.